Missie
Mission
We aim to be a reliable partner for both dealers and private individuals in terms of the purchase and sale of second-hand vehicles.
That is why Dealerdirect was founded with one main guiding principle: to make the purchase and sale of second-hand vehicles as transparent and easy as possible. Putting a vehicle up for sale can often be a major hassle. Moreover, sellers are usually left wondering whether they made a good deal. We are happy to be able to take away this hassle. As mediator, we make sure that each step in the purchasing and selling process is clear. Putting a vehicle up for sale should be a pleasant experience for both dealers and private individuals. We at Dealerdirect love to be of aid in this.
Visie
Vision
To make the sale of vehicles easy for everyone
We hear it all the time; the automotive industry often lacks transparency. We want to change that. By using technology in clever ways and focusing on a positive user experience, we are able to make the purchase and sale of vehicles easy for everyone. We are very eager to innovate and are constantly working on renewing and improving our service provision. All of our employees are driven by a passion to help both car dealers and private individuals as best we can. That is what makes Dealerdirect unique and ensures that we have good future prospects. Because we are far from done; after all, to keep up means you've got to keep moving!
Geschiedenis
History
In 2006, Niels Oude Luttikhuis was working in his father's automotive business, along with his brother. He noticed that the communication between dealers and private individuals regarding the purchase and sale of vehicles was problematic. He felt that it should be much better, faster, and most of all, more transparent. Techie Vincent Stevens, a student at the time, felt the same way and joined him. After countless brainstorming sessions and many gallons of coffee, they eventually came up with a unique concept to tackle this problem within the automotive industry.
Their solution was the launch of an online platform, www.ikwilvanmijnautoaf.nl. The perfect location for dealers and private individuals to purchase and sell second-hand vehicles, featuring mediation by an independent third party (that's us). Thus, Dealerdirect was born. The website was launched and grew into the leading Dutch sales channel for second-hand vehicles within the span of a few years. Ikwilvanmijnmotorfietsaf.nl soon followed. Along with motorcycle fanatic Kerim Gilbers, Dealerdirect started a second venture.
Then, the idea of expanding abroad began to call to us. In 2011, we opened a branch in Belgium, and then two years later, one in Germany. And it didn't end there; we outgrew our main office on the Noord Esmarkerrondweg in Enschede, so in 2016, we moved to a gorgeous larger building on the Josink Maatweg. In short, we help thousands of customers sell their second-hand vehicles every year out of our branches in the Netherlands, Belgium, and Germany. And we love doing so!
Founders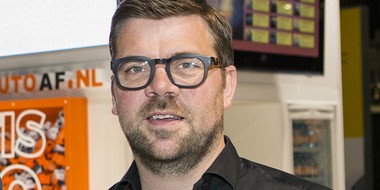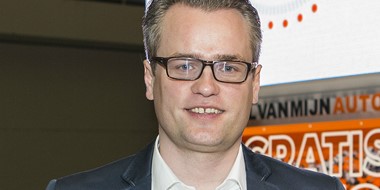 Board
Board
Board of advisors
Peter Laanen
Peter de Monnink
Peter Jan Rubingh
Board of directors
Niels Oude Luttikhuis
Vincent Stevens
Kerim Gilbers
Oliver Samwer non executive
Sake Bosch non-executive
Investeerders
Investors
Rocket Internet
Rocket Internet, founded in 2007, is a German investment company owned by the Samwer brothers and the Finnish investment company Kinnevik. Rocket Internet is based in Berlin and is co-owner of, among other Internet ventures, Travelbird, and HelloFresh.
Prime Ventures
Alongside Rocket Internet, the Dutch investment company Prime Ventures teamed up with Dealerdirect in 2015. Prime Ventures was founded in 1999 by Sake Bosch and is co-owner of, among other ventures, Takeaway.com.